By the time I moved to New York City from Jacksonville, Florida in 1989, I must have played Georgia On My Mind a thousand times with my private party band named The Wing Tips.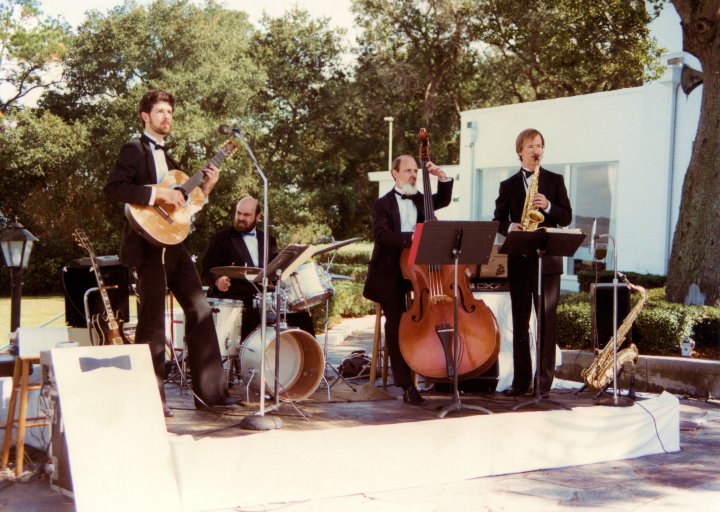 In the wisdom of my youth I was frustrated at having to play popular songs that I didn't compose. I considered the obligation to play covers an impediment to my success, rather than to study what made these songs resonate universally with the public and allow this knowledge to influence my own writing. Fast forward 30 years, I roll up my sleeves, dig in and become "one" with the tune, and begin to understand and appreciate it on a different level.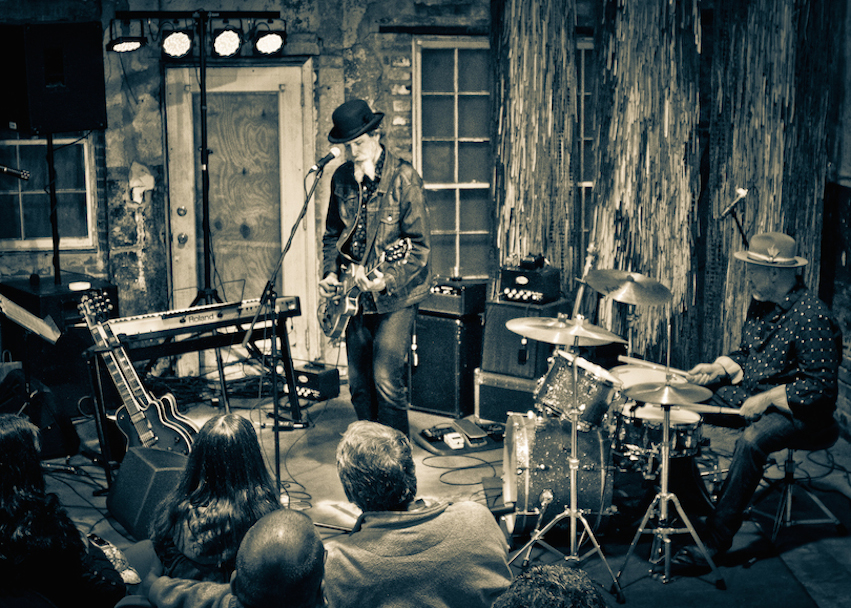 Every year in February I help with the A Town Get Down Festival in Savannah, Georgia (http://a-towngetdown.com/). I manage a stage in a very cool space called Bishop's Court. It's like holding a concert in some French painter's atelier. For one of the performance slots, I wanted to present several solo guitarists and I was looking for a unique angle. Howard Paul, the C.E.O. or Benedetto Guitars came up the idea of all the guitarists playing the same song, as a entertaining comparison of each soloist's unique style. He suggested we do "Georgia On My Mind", which of course made me secretly cringe a bit. The A-Town creator Tom Townsend liked the idea too so we went with it.
I was on the bill with classical finger style guitarist Sam Pacetti from Florida and Savannah's Jackson Evans who has a more straight ahead vibe. I predicted that I would put more of a blues or country feel into it but this New Orleans second-line/dixieland groove worked its way throughout. The song really pulled me in. I worked on it for about three months. I'm very proud of the way it turned out because for 15 years I've been trying to meld swampy blues with jazz.
The technique I use in this video is called chord melody playing. Sometimes the melody's represented by just one note as it is on a trumpet, but most often the melody is the highest note of a chord, the low note of that chord represents the bass. So if you rely on your thumb like I do (blues style) that leaves three fingers (therefore three more notes) to portray the nature and color of the chord – minor, major or any alteration.  I learned the foundational aspects of this style while studying in my late teens from Robert Conti.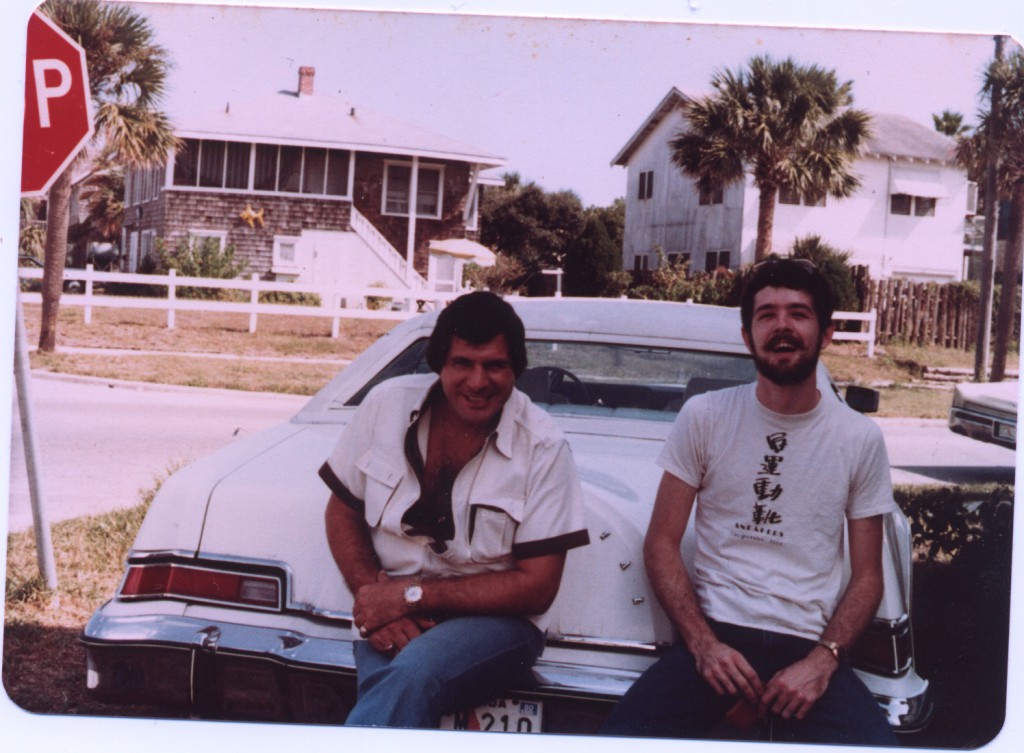 Bob's an esteemed instructor from Philly who now runs a successful online teaching operation out of Las Vegas. I'm grateful to Bob but I feel like I really found the pathway to my style, years later, through watching and listening to Daniel Lanois. Observing his beautiful relationship with the instrument inspired me to stop playing with a pick. I "transitioned" in the middle of my ten years with Richie Havens. At first I was a little bit sluggish but when I finally got the hang of it, there was little sense in ever again letting a piece of plastic get between me and the guitar.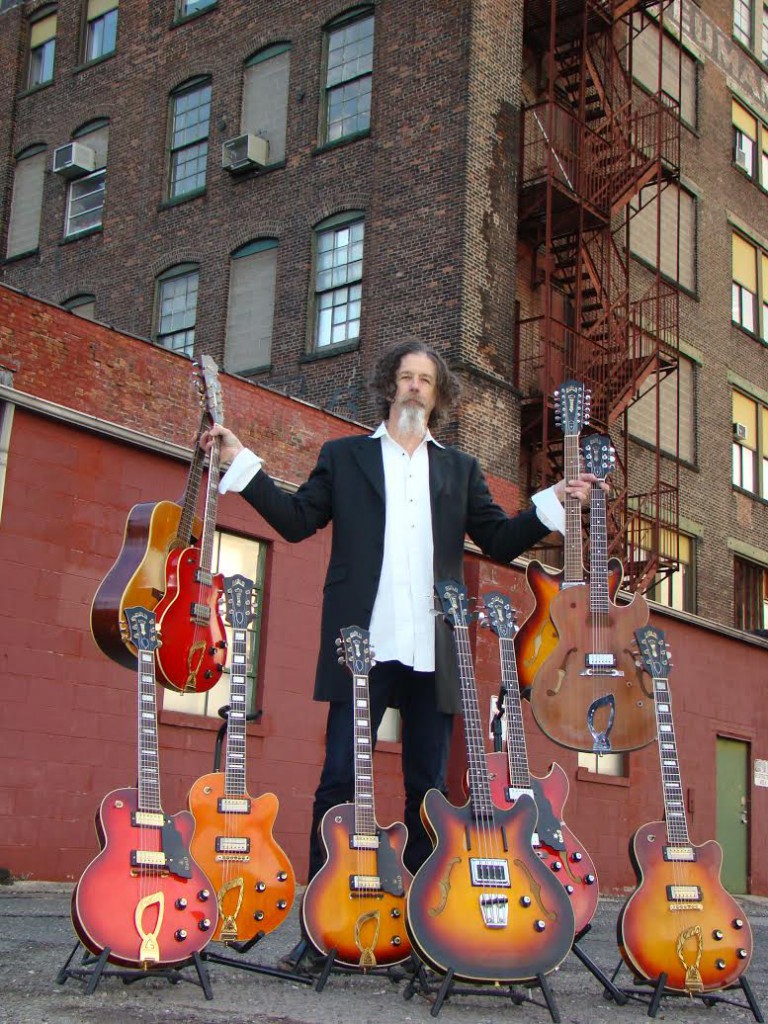 With exception to Lanois, John Scofield, Jaco Pastorius and Billy Gibbons, I've been more inspired by pianists and organists – Mahalia Jackson, Bill Evans, Don Grolnick, Donald Fagen. Certain things are very easy on the keyboard, for instance playing two notes simultaneously in the same register, that are darn near impossible on the guitar without the use of open strings. Having long fingers has helped to incorporate a piano player's style.
I recorded "Georgia On My Mind" on the guitar in front of my right leg in this photo. It was made in this Hoboken, New Jersey building in 1967 by the Guild Guitars Inc. According to reliable records (by the serial number DD101), this was the very first guitar of its model – The Bluesbird, off the production line. 
Walter Parks